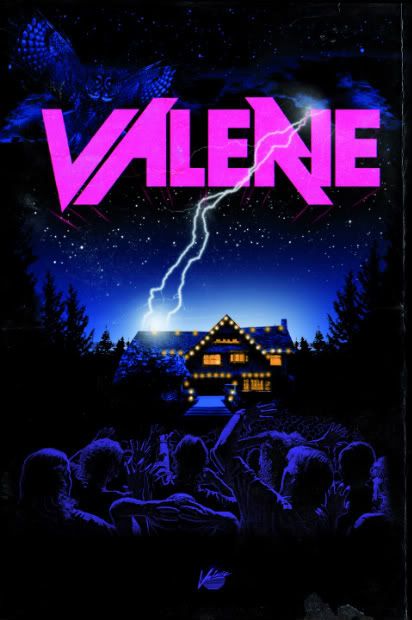 Valerie phantoms The Outrunners are here with a new remix, and of course it's flawless like everything they release. These synth dream-crushers were the first artists I discovered from the French-based collective legend known as Valerie. The first time I heard "Blazing Speed and Neon Lights With You", I was hooked. I felt the same rush come over me like when I scored my first Quaalude back in 84' on Sunset Blvd. These guys don't strive to be "nostolgic" like so many on the scene. Their sound is as authentic as Don Johnson's closet of pastel blazers. The boys are also featured on the "Valerie Compliation" that was released last week. You can grab it digitally from all the major conglomerates like iTunes, Amazon and such, but to truly bask in all it's glory, you need to get the CD version from Rough Trade which includes the artwork.
I could have shared a track off this album, but that would be typical. So here's a remix they just touched of a Codebreaker track called "Follow Me".




Codebreaker - Follow Me (The Outrunners Remix) download
"Burning ribbons of asphalt, The Outrunners bring you the original soundtrack of a future under fluorescent light. Enforcing their rules with analogic warfare and weird digital manipulations, the boys will take you where only the toughest and coolest can go!"