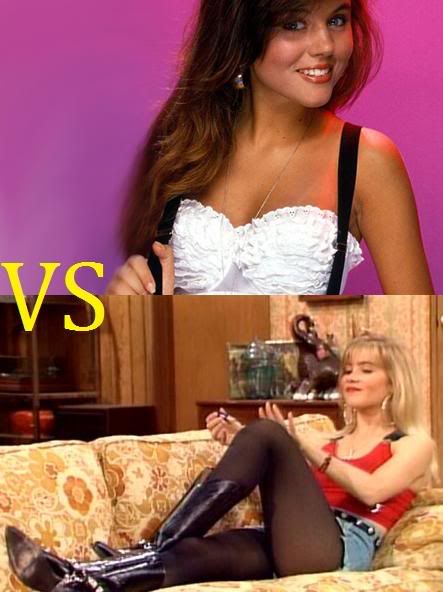 IT'S THE ULTIMATE SHOWDOWN
LACE vs LEATHER
BAYSIDE'S FOXIEST vs CHICAGO'S DELICIOUS DING-DONG
ZACK MORRIS' LIFE OBSESSION vs AL BUNDY'S LIGHT OF HIS LIFE

I've gotta go with my girl Kelly Bundy, the product of Al Bundy's omnipotent semen. But that's not the only reason I'm choosing this hell-bent-for-leather bombshell. Yes, she's a bit of a bird-brain, but something about her tells me she's a savage in the sack!
Just for you kids:Lifelike - Kelly remix (Van She Original) download
OH KELLLLLLLLLLLLLLLLY.